SXSW
Charts:
2012 Top 20 Artists | Top 20 Stations
2011 Top 20 Artists | Top 20 Stations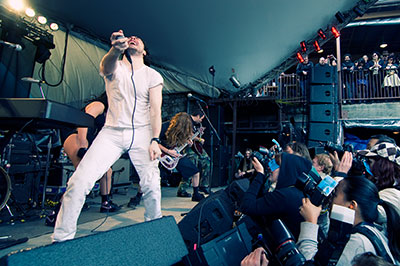 The annual South by Southwest (SXSW) music conference and festival combines one of largest music festivals with a pre-eminent music industry conference, attracting thousands of musicians and other industry participants from around the globe.
Appropriately located in Austin Texas, SXSW highlights both emerging and seasoned musicians and hosts music industry discussions on a wide range of topics. Since it's beginning in 1987, SXSW has blossomed to support a broader artistic community with the inclusion of independent conferences for film and interactive technologies.
In support of the important industry event, we've published a SXSW 2012 Top 20 Artists chart detailing our analysis of the scheduled artists and a Top 20 Stations chart listing the stations playing their songs the most. Additional SXSW 2012 charts and analysis are planned so check back regularly for updates.
Please visit the SXSW website for up-to-date details and scheduling information.